Hotels and aged care homes generally have little in common, although increasingly similar services are emerging in both – including higher standards of accommodation, food and entertainment.As at June 2017, about 230 aged care homes had special government approval to offer extra services and were charging more for about 7500 rooms accordingly.

The increased cost for these "hotel-like services" can range from about $10 to $100 a day.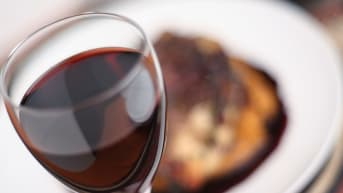 The higher cost has nothing to do with care but includes a range of extras, such as more elegant décor, linen tablecloths and napkins.
Or residents may be offered wine with a meal selected from a menu, enjoy the delivery of a daily newspaper or complementary Foxtel.
The extra costs can also include a monthly visit to the hairdresser, an ironing service and additional outings such as to the theatre. The room may come with a bar fridge which is regularly stocked with wine and nibbles for visiting friends and relatives.
With no more extra services licences being issued but a growing emphasis on the consumer, care homes are increasingly offering "additional services". They can be exactly the same as those offered by a home with extra services status but without the government red tape.

No government approval is needed and facilities can charge what they think the market will tolerate, but rarely are they offered as an opt in/opt out basis. Nor are the fees reduced as the services become less and less useful as frailty persists.

Pretty well anything can be offered as an additional or extra service, provided it is not something that the care home has to deliver under age care legislation such as care, a bed, food and laundry.

Extra charges can't include fees for asset replacement, capital refurbishment and/or security deposits.

Updated information after a Federal Court decision in March 2018 and published on the Department of Health website last month reminded aged care providers who have charged such fees in the past to refund the amounts.

Capital refurbishment fees and asset replacement charges were amounts charged to a resident for work to be carried out after the resident had left the facility.

According to the department, it makes no difference whether the amounts were paid during the resident's stay or after they left, or whether amounts were paid separately or deducted from a refundable deposit. Either way, these fees are not permitted.
Goodbye to security deposit
In some cases a lump sum security deposit was accepted as a way of securing a room for future residents. This has always been illegal but is now being targeted.
Some providers have taken these sorts of deposits and allowed residents to convert them into a refundable accommodation deposit (RAD). This is no longer allowed.
Apart from requiring fees to be paid up to one month in advance, a provider cannot require the payment of any lump sum and these security deposits are not permitted in any way.
Unlike extra service fees, additional services are not required to be published on the My Aged Care website but must be disclosed before a resident moves in and written into the resident agreement.
According to the Department of Health, providers should only charge fees for additional services that provide a direct benefit to the resident or where the resident can take up or make use of the service.
However, extra and additional services are generally attached to the room and residents have to choose between paying more for the room and the services or looking elsewhere.
It presents an emotional and financial dilemma for some individuals and families weighing up the benefits of paying more for something that has nothing to do with care but may make the family feel better.
Donald Swanborough, training and development manager with Affinity Aged Care Financial Services says residents may have the chance to select a myriad range of services, but it is subjective as to whether they will be used.
Upmarket services
He personally took comfort from the fact that his mother-in-law chose an upmarket extra services facility in Sydney. It included a pleasant coffee shop that his family could use when they visited her.
Recognising that there is a considerable guilt factor when a loved one goes into care, particularly when promises were made that it would never happen, Swanborough says a few luxuries can have a positive emotional effect.
Given the choice between staying in and even visiting the Grand Hyatt or a Travelodge, it is not hard to guess which has greater appeal.
But the additional cost does come on top of the accommodation fees, basic care fee and means-tested care fee – possibly adding another $36,000 to the costs – and Swanborough says it is important to do some cash flow analysis as to whether it is affordable before you take up the room.
Paul Dwyer of Aged Care Finance Solutions hopes the issue of additional services fees being charged for services that residents may not be able to take full advantage of is addressed by the Royal Commission into Aged Care Quality and Safety which got underway in earnest this week.
It is estimated that about 20,000 aged care residents are paying for services they may not be receiving or be capable of receiving, he says.
Alerting providers to what is expected of them and using legislative powers to make sure consumers are getting some benefit from what they pay for are very different. We are used to getting an itemised bill for everything you use within a hotel. Not so in aged care.
This article first appeared in the Australian Financial Review https://www.afr.com/personal-finance/budgeting/cost-of-the-feel-good-factor-in-aged-care-20190211-h1b4su